Tuesday, November 14, 2006
Random Media

I've never tried posting pictures before. So, here are some random pictures of things I like, just because I wanted to try posting pictures, and it's getting close to the midnight deadline.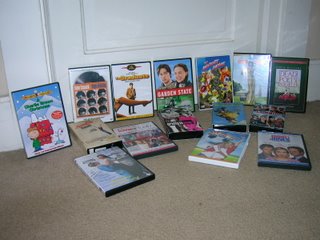 And here we have some random movies I own. Sorry about the glare.
And, as you can surely see, these are random CDs I own. Again, sorry about the glare.